Know more about our library with "Ask the Librarian".
Ask a Librarian is a Live Chat tool offered by Mapúa Library to provide immediate response and assistance to library queries and requests.
To use, follow the simple steps below.
Go and visit Mapua Library website. Click here
On the upper right side of the page, you can find the "Ask a Librarian" box.
Enter your name in the field to start a conversation.
See image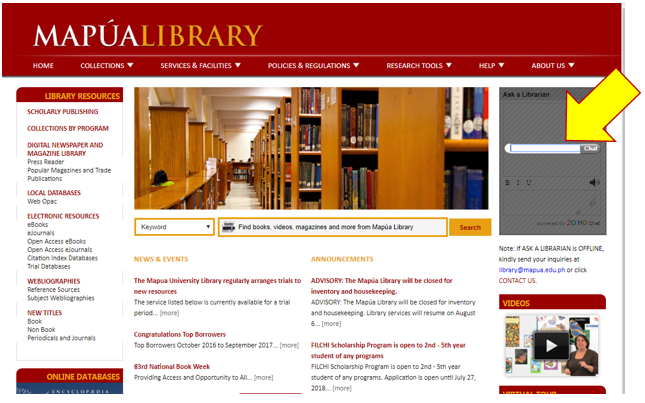 With the new service, the University librarian will be able to address concerns immediately.