Preparation for Limited Face-to-Face Classes: COVID-19 Medical Insurance
As we prepare for the limited face-to-face classes, students are advised to comply with the requirements set by the Commission on Higher Education (https://bit.ly/CHEDJMC2021-004). For those who are still planning to get medical insurance with coverage for COVID-19-related illnesses, here are some options you may explore.
Malayan Insurance offers Malayan's Vital Cover, an accident and hospitalization insurance plan that provides up to 14-day daily hospital income benefit for COVID-19 as well as personal accident insurance for as low as P91.00 (semi-annual; exclusive for Mapúa students). To explore Malayan's Vital Cover packages and coverage, visit https://bit.ly/3BF2gnK.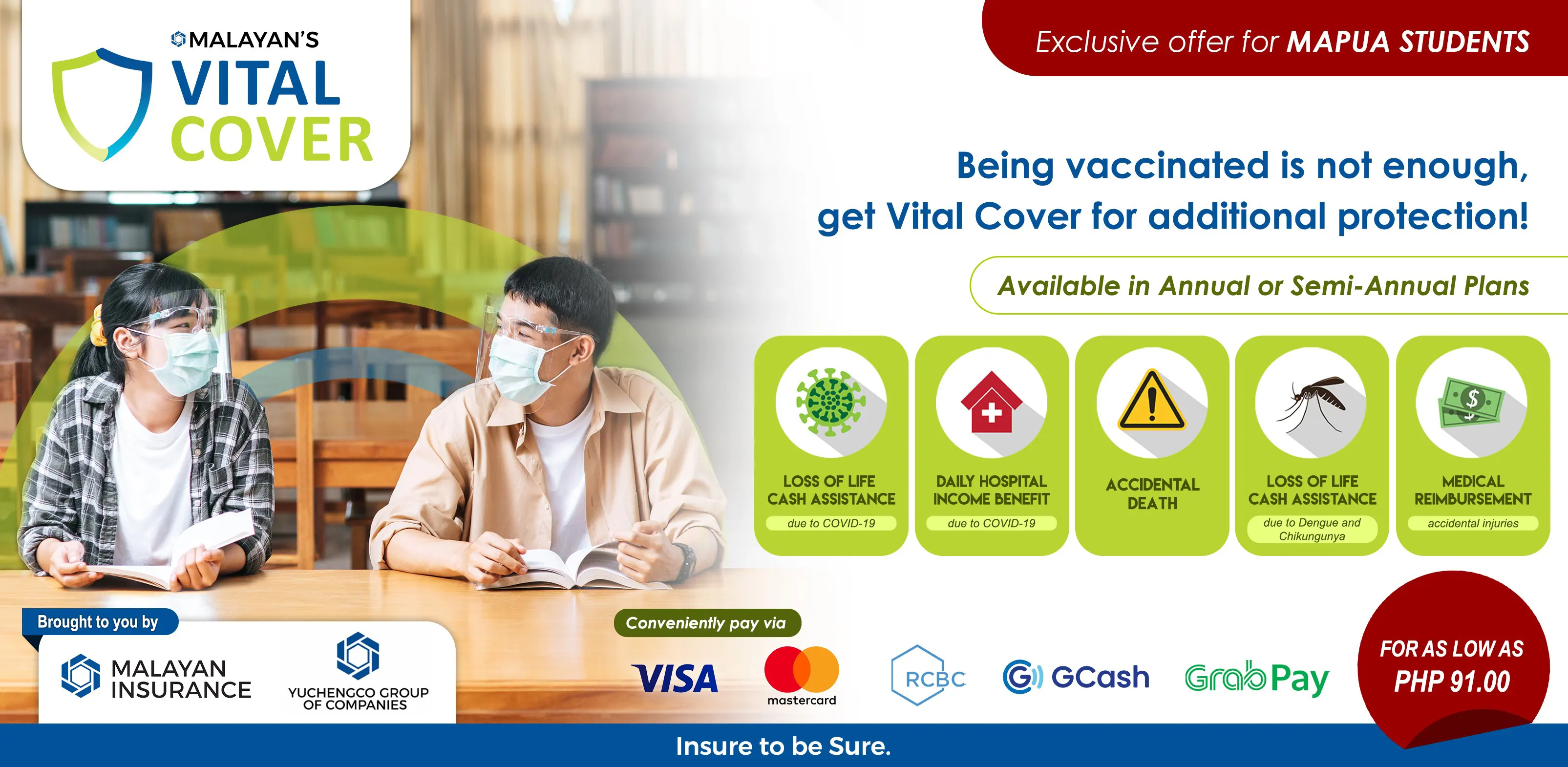 GInsure, in partnership with Singlife, offers Dengue with free COVID-19 Cover for as low as PHP300/year with a multi-level benefit worth up to PHP421,500, which covers allowance for positive test results for Dengue and confinement, as well as medical cost reimbursement for more severe cases of COVID-19 and Dengue. Learn more about GInsure and its plans and coverage at https://www.gcash.com/singlife-dengue-with-free-covid-19...#.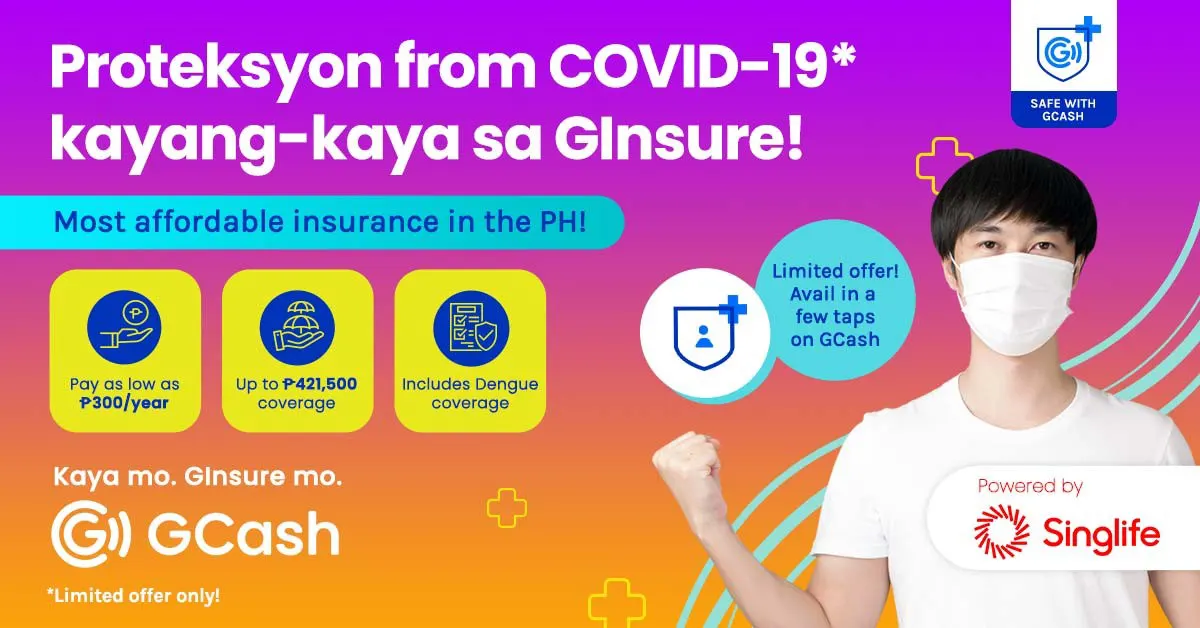 Note: Singlife Philippines is a digital life insurance company licensed by the Insurance Commission of the Philippines, backed by Singapore Life Private Ltd., Aboitiz Equity Ventures (a local conglomerate), and Singaporean investment company Di-Firm (https://singlife.com.ph/). Mapúa University is not affiliated with Singlife.