Mapúa Library Book Scanning Services
Heads up Mapuans!
Did you miss your favorite books from our library? You may now request to have it scanned.
Yes! You've read it right! Mapua Library now accepts book scanning requests.
Few easy steps to make a request: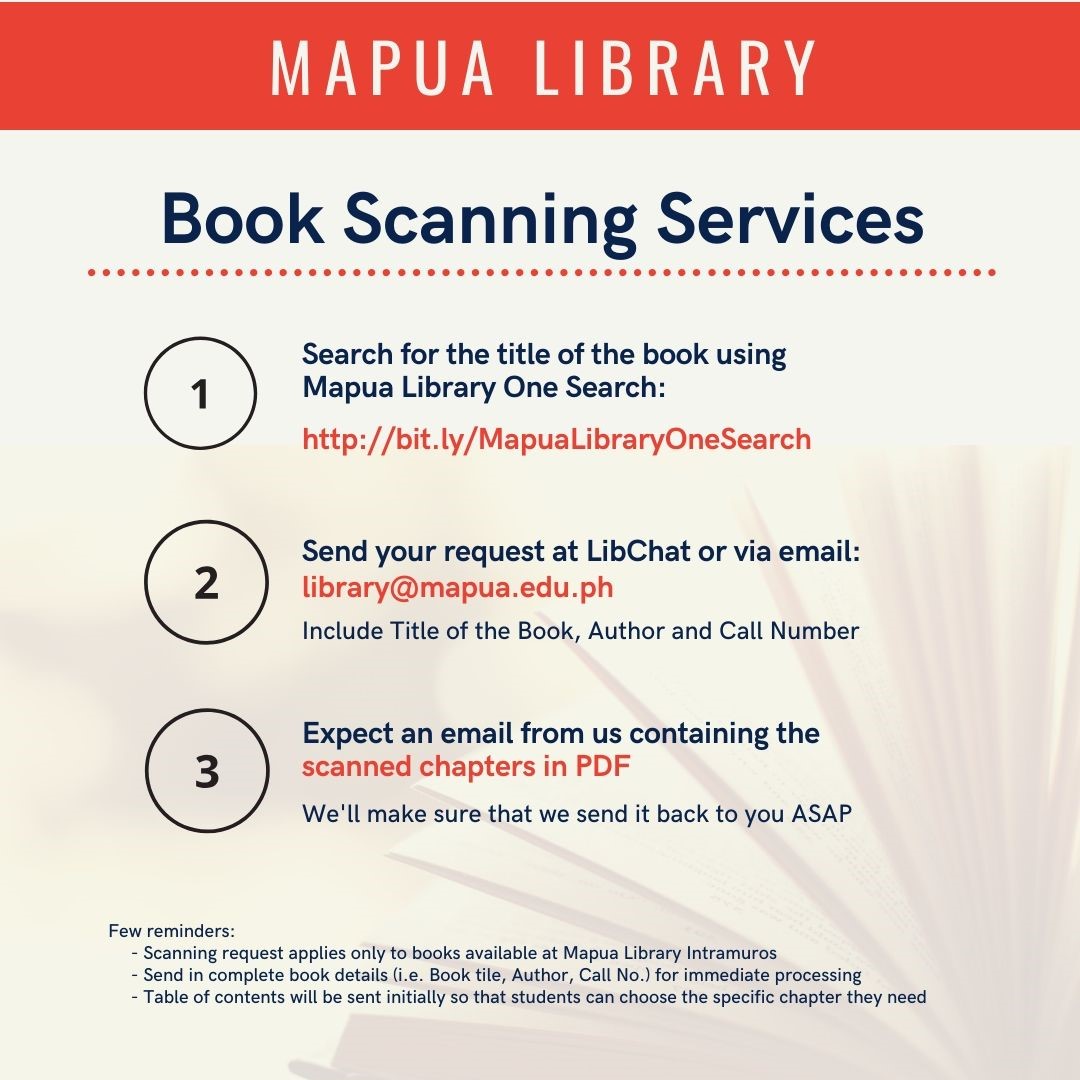 And the last thing you should do is wait for your requested chapter in your email within the day.