Mapúa Program Placement Assessment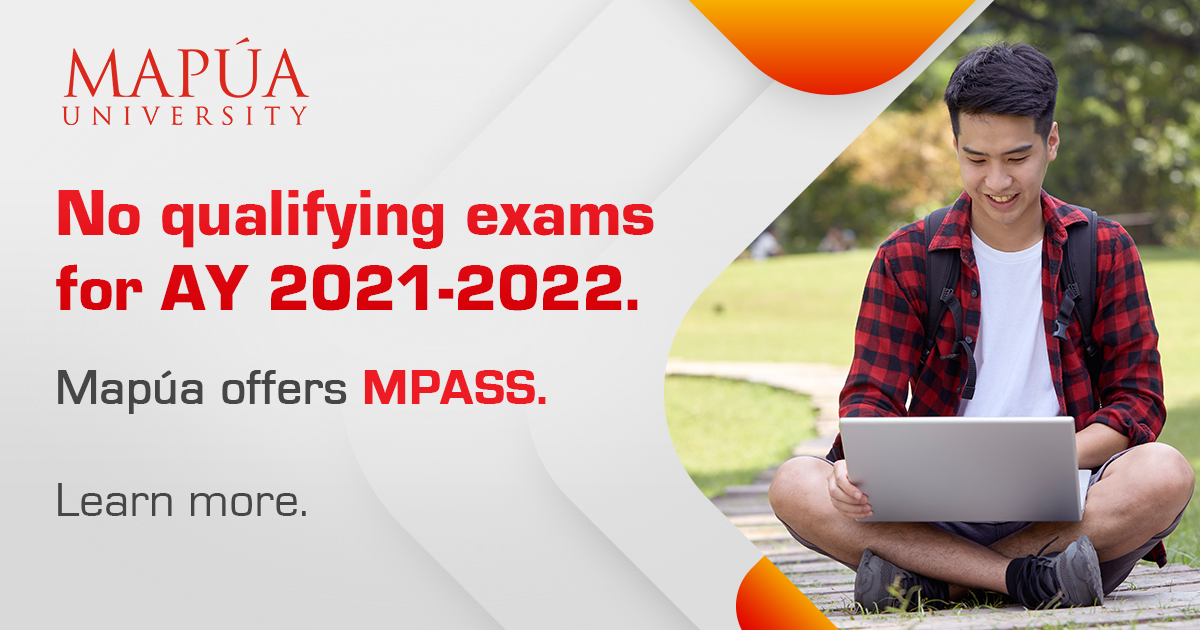 Mapúa is addressing the obstacles in obtaining a Mapúa education. For the Academic Year 2021-2022, admission to Mapúa University will be done through the Mapúa Program Placement Assessment (MPASS) in place of the Mapúa Scholastic Aptitude Exam (MSAE).
MPASS is the University's standardized assessment tool that measures the student's cognitive and academic development. MPASS is administered to identify suitable senior high school academic strand or college program opportunities based on assessment results.
In MPASS, all applicants are given the opportunity to enroll in Mapúa.